Our oncology program focuses on increasing the sensitivity of "cold" tumors to checkpoint inhibition therapies by blocking αvβ8-mediated TGF-ß activation in the tumor microenvironment.
Our Oncology Program
Over the past several years, the checkpoint inhibitor class of immuno-oncology drugs has changed the way many cancers are treated. Checkpoint inhibitors work to block signals that prevent the body's immune system from recognizing tumor cells. By blocking checkpoint signals such as PD-1, these drugs could sensitize T-cells, allowing them to recognize and kill tumor cells. While checkpoint inhibitors have led to dramatic improvements in survival rates, there are still a significant proportion of patients who do not respond to the drugs.
One of TGF-ß's core physiologic roles is an anti-inflammatory effect that it provides in the wound healing process. In the tumor microenvironment, however, certain integrins, such as avß8, can be overexpressed on multiple different cell types, resulting in increased activation and signaling of TGF-ß. This mechanism is becoming increasingly recognized as a potential cause of the resistance to checkpoint inhibitors such as anti-PD-1 therapies seen in many tumors.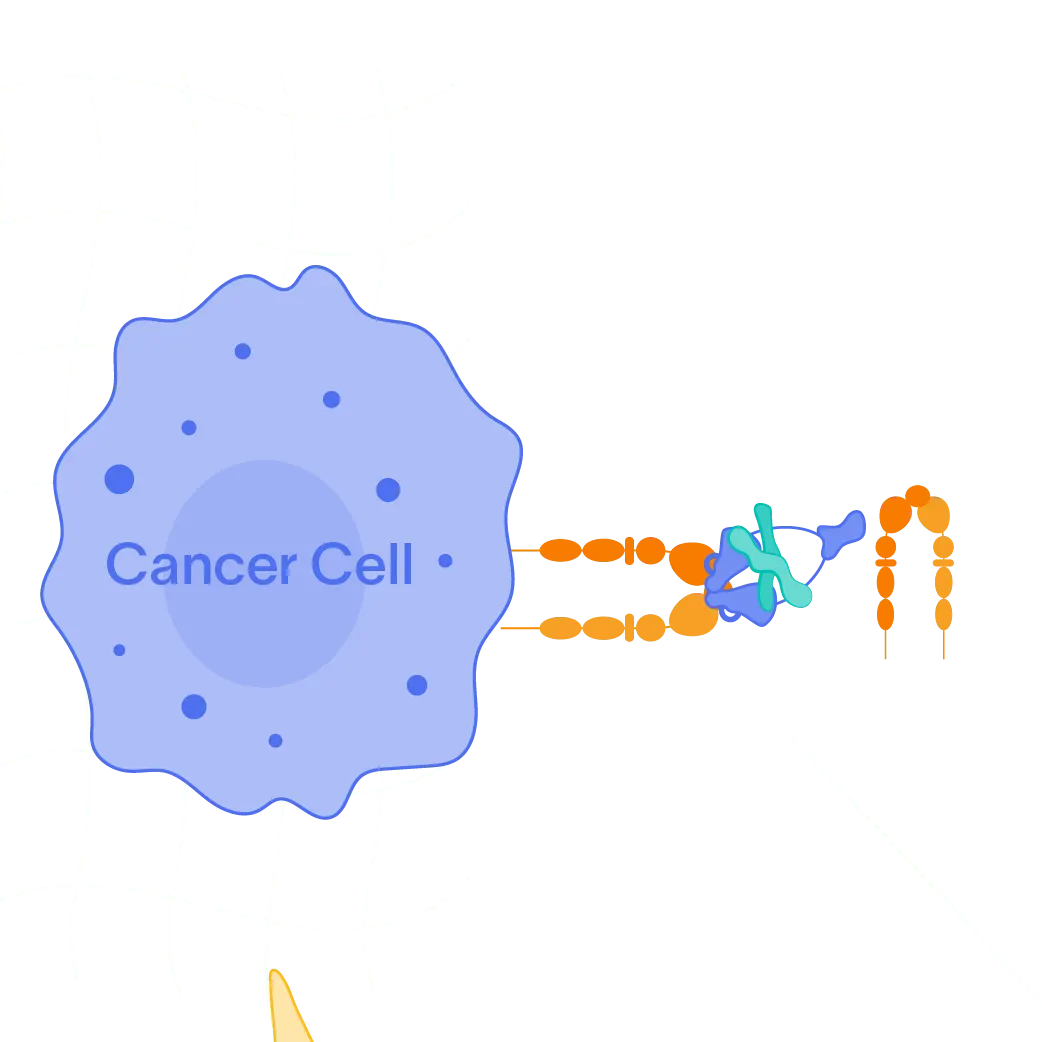 Program Highlights
More than 40 percent of U.S. patients with cancer are estimated to be eligible for checkpoint inhibitors, but less than 13 percent respond to the treatment
We are targeting TGF-ß activating integrins such as avß8 that are upregulated in certain tumors with the goal of removing the anti-inflammatory effect and, ultimately, sensitizing tumors to checkpoint inhibitors
We have shown in an EMT6 anti-PD-1 resistant tumor mouse model that our small molecule inhibitors of αvβ8-mediated TGF-ß activation are able to sensitize tumors to anti-PD-1 therapy and extend survival
Development Status
The IND for PLN-101095 has been cleared by the FDA
Phase 1 study initiation expected in second quarter of 2023